RETURN HOME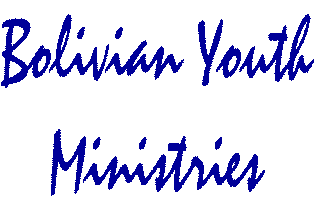 A List of Some BYMinistries' Needs
"Ask, and it shall be given to you...."
Matthew 7:7
"But I want it Nowwwww..."
Veruca Salt; Willy Wonka and the Chocolate Factory-1971
Updated: March 28, 2008
All sizes of girls' pants, skirts, long shorts, shirts and T-shirts; size 8-14, modest styles, Used/good condition are welcome
Fleeces, zip-down preferred, size 8-14
Used School Backpacks in good condition
Used tennis shoes that have some life left in them (size wms6 max)
Construction paper, glue sticks and craft supplies
School supplies: white glue, colored pencils, colored paper, binders, Etc.
Blue, black and red pens for school. [PaperMate/Bic type]
Old magazines for cutting and craft projects
Metal non-stick baking dishes, 9x13 or larger
Vitamin C [Costco size! Winter's coming]
Spanish children's books and classics
Spanish Bibles (children's if possible). NIV or 'Good News'
Spanish, Christian praise music (CDs)
A good, working laptop (or two) for the student center
JIF Peanut Butter, Ranch Dressing, and dry French Vanilla Creamer. Just kidding (sort of...)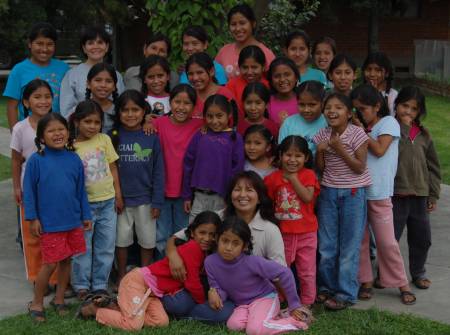 New Regs: We are requesting that packages NOT be sent to us here in Bolivia any longer. The cost of postage is expensive for the sender (you) and the cost of customs is high for us; sometimes higher than the package value. IF you desire to send something down for the girls you may send it to our home in Oregon and it will be shuttled down at the first possible opportunity.
Send To:
Jonathan or Linda Baker
Bolivian Youth Ministries
26987 Fern Ridge Road
Sweet Home, OR 97386 USA